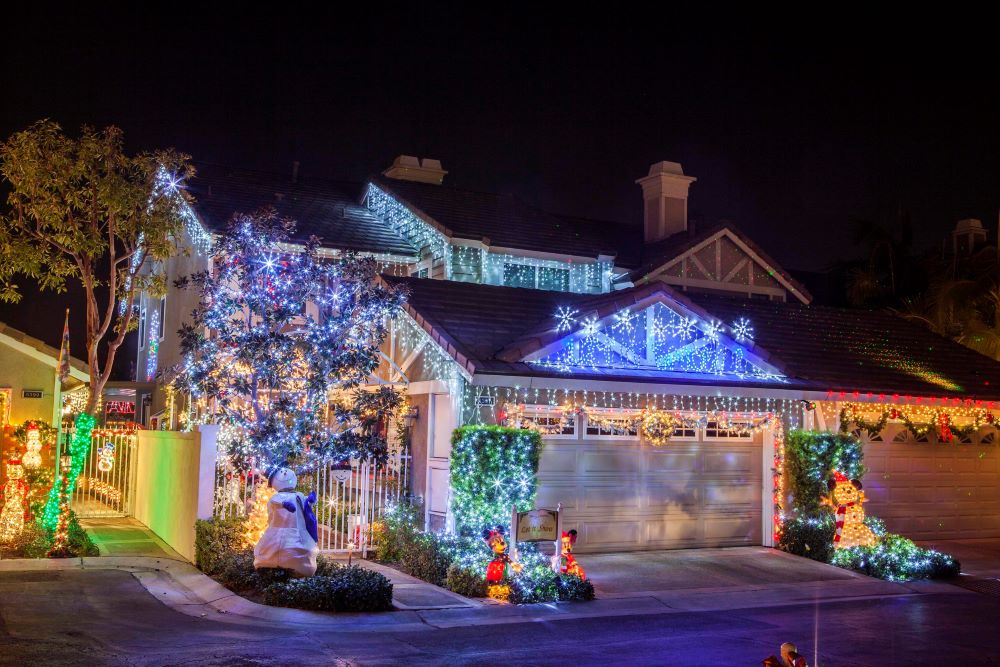 The Drake's Way
Countless customers have unanimously chosen Drake Services as their go-to company for Christmas light installations. We're committed to making your holiday season merry and bright. With free estimates provided over the phone, we're here to address any questions you may have.

Struggling to decide on the perfect Christmas lights for your setup? Fear not! Our comprehensive gallery features interactive images with annotations, allowing you to explore various lighting options visually. And if you need some extra inspiration, our Christmas light installers take pride in their decorative expertise and are skilled Christmas light decorators.

We are licensed and insured and we excel at getting the job done right and stand firmly behind our work. And rest assured, we assume full responsibility for any malfunctions and will promptly dispatch our team to resolve any issues that may crop up. You can have complete confidence in the knowledge that your lights will shine brilliantly throughout the entire holiday season!

Check out some of our previous Christmas light installation jobs below!
Christmas Lighting Style & Bulb Options
Below you will find our most commonly offered Christmas lighting styles and bulbs. If you are wanting a style or bulb type that you don't see below, please give us a call at (951) 736-2142.
Styles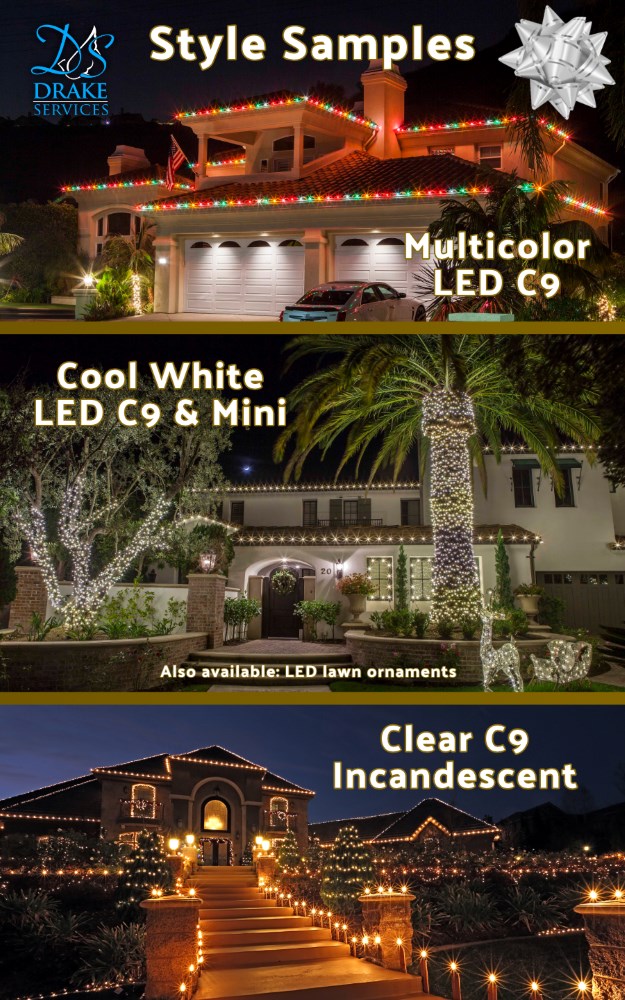 Bulbs