Gutter Cleaning
Ensure your gutters are unclogged and free of debris by taking advantage of our professional gutter cleaning service. Get a no-obligation, free quote today!
Gutter Cleaning in Jurupa Valley, CA
Ensuring that your gutters remain clear of debris is a critical measure in guaranteeing their proper drainage and preventing significant overflow and water damage. In the state of California, it's highly advisable to have your gutters inspected and thoroughly cleaned well in advance of the rainy season.

Give us a call today and we can get you a free complimentary quote. No strings attached!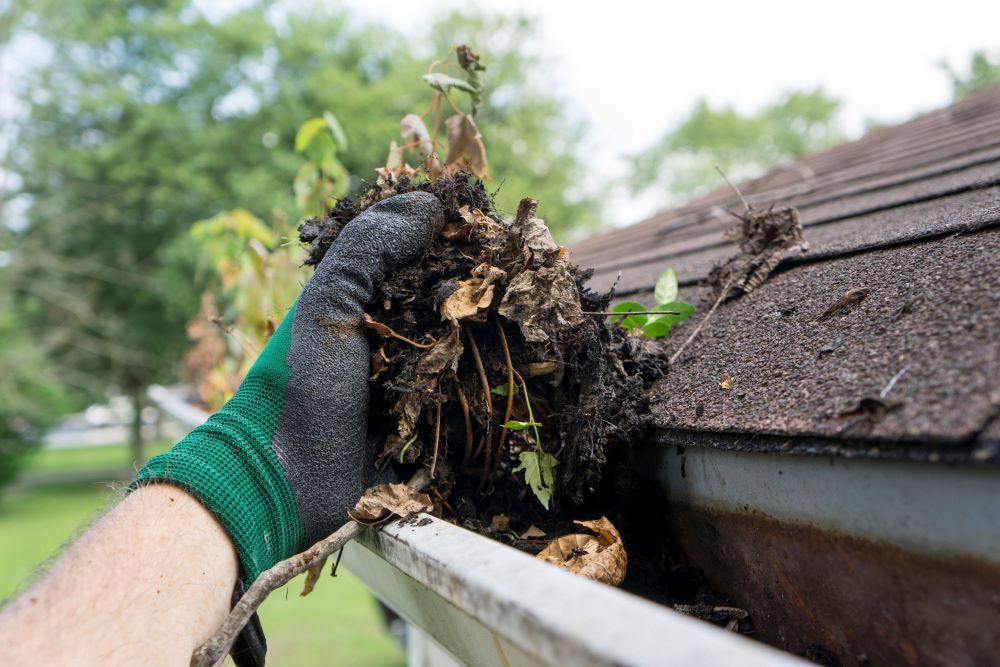 Our Gutter Cleaning Process
Our gutter cleaning process is characterized by meticulous care and attention to detail. Here's how we ensure your gutters are in top shape:

Debris Removal: We begin by manually removing all heavy debris, carefully scooping it into trash bags to prevent any mess on your property.

Downspout Inspection: Our next step involves a thorough check of your downspouts to guarantee unobstructed water flow. If any clogs are found, we address them immediately.

Gentle Washing: Moving from the downspout outward, we gently wash down your gutters, working one foot at a time. This method prevents the accumulation of dirt and avoids the formation of small dirt mounds within your gutters.

Minimized Splatter: We take special care to minimize splattering of dirt onto your eaves, walls, and windows. However, some minimal splatter may occur. Many of our clients opt for window cleaning and/or house power washing to address this. We can assist in washing down your walls and windows, but please note that the windows themselves may still develop spots due to dirt and water minerals. In such cases, consider getting your windows professionally cleaned.

Thorough Cleanup: To wrap it up, we meticulously clean any debris that may have fallen to the ground, leaving your property as tidy as it was, or even better.
Your satisfaction and the pristine condition of your property are our top priorities.
What Our Customers Say
Raoul
"Cleaned out the rain gutter. The gutter was very filthy and full of leaves. After they cleaned the gutter, water flowed out quite easily."
Let Us Unclog Your Gutters
Guarantee your gutters remain free from clogs and debris with our expert gutter cleaning service. Request your obligation-free quote today!